A few months ago I received a call from Megan.  We had never met, but she was friends of former clients and raved about my work and their recommendations of me.  She explained that she was from Anthony, a small town outside Ocala, but didn't live in the state anymore.  She would be back in town for a quick visit, and wanted a family session with five generations of women born and raised in that area.
So on a rainy Fourth of July, I headed down to Anthony.  As I got closer and closer, the skies grew darker and darker.  By the time I arrived to meet the Megan & her family, it was a full-on monsoon.  Not good!  Three of the family members were from out of town and  were flying home early the next morning; it was now or never.  So we all stood in their dining room, looked at the radar, and formulated a plan.  We were going to outrun the rain.
Now, let me pause for a moment to make a point – something I rarely do here.  I prefer to let my images speak for me. But… this is why you hire a professional.  Yes, camera technology has advanced to the point in recent years where most people can purchase a "fancy camera" and do it themselves.  But it takes the knowledge, skill, and professionalism to know how to use that camera and handle whatever is thrown at you to make any situation work.
As we drove down backroads, making random turns, only looking at the sky, I had to think on the fly to find a location and situation that would work for the family to produce the images they expected when they hired me.  All while beating the setting sun.
I think I can say that we made it work.  And I am thankful every time my clients put their full trust in me and my work.  See the result for yourself…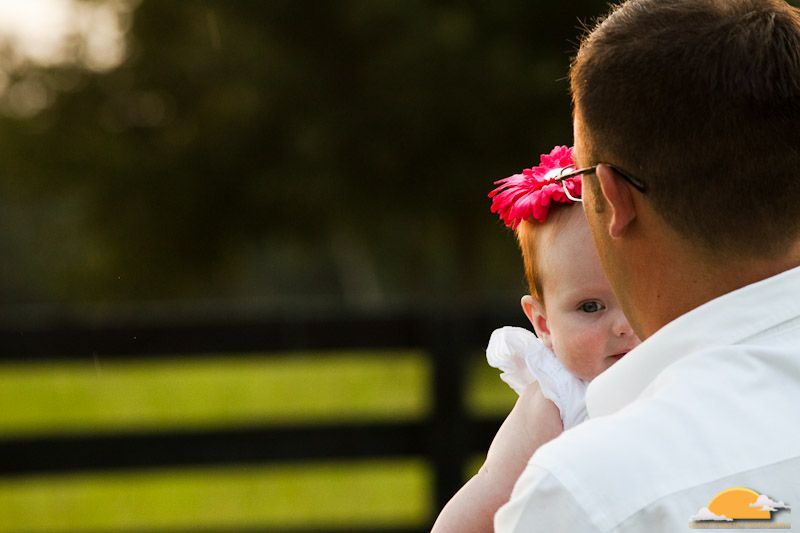 Five Generations…