I love this family. So far, I've photographed Jhanna & Ryan more than any other family (outside my own ;). When Jhanna called me to schedule this session, she said she had to tell me a few details. Her in-laws were here from out of town and they wanted to get pictures with everyone while they were here, including her brother and sister-in-law. And she said that they would be surprising their family with some news. Great! I love photographing surprises.
Then, her sister-in-law Kaila called me and said that THEY would be surprising the family with some news too!
Oh boy! This was getting complicated!
But we worked out a plan, and pulled it off. This is definitely one of my favorite moments I've photographed so far!
First… Jhanna and Ryan told his parents they were expecting baby #2.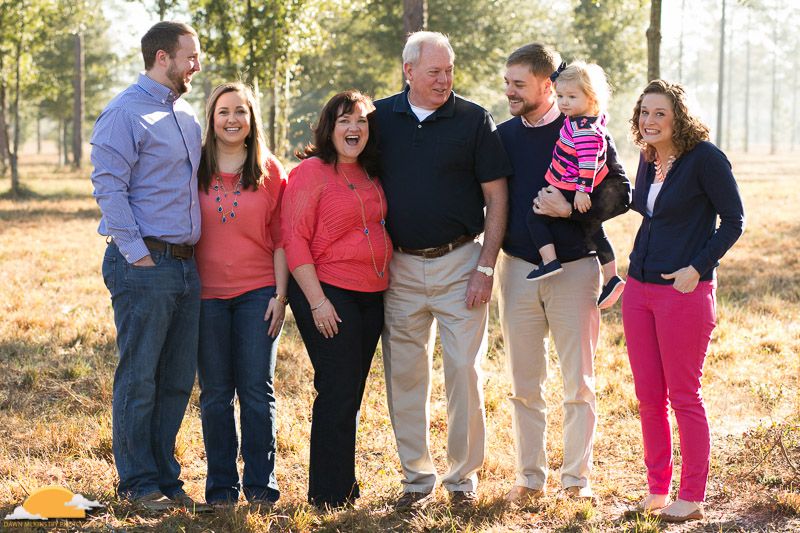 We let that sink in… Kaila was a little excited…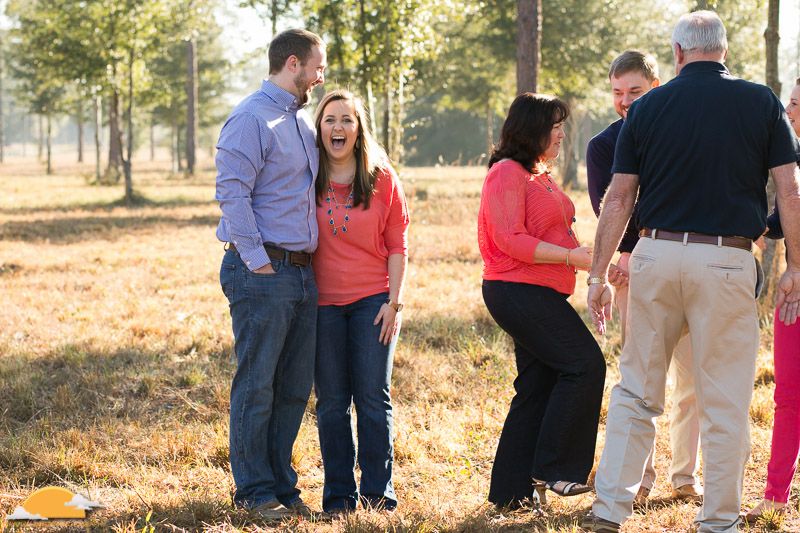 Then she said they were expecting too!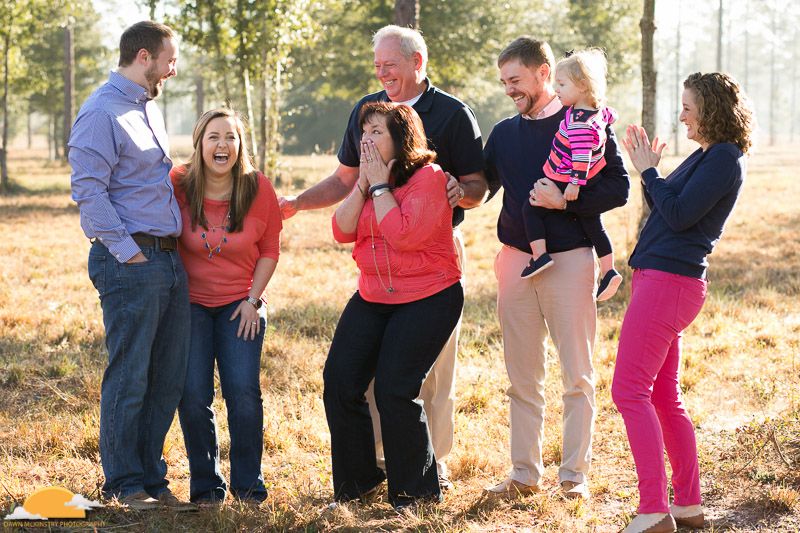 I think mom wanted to be mad at her sons for keeping the secret… but she was just too happy.